Smurfs Game for Ipod Touch/Iphone
-Hack
Today you will learn how to advance/speed up/fast forward time in your village. Before doing so make sure you read everything and make sure you understand it. When you are done make sure you put everything back to normal. When I say normal I mean your settings for wifi back on and make sure you put the time back to the correct time.
Step #1:
Go to the Smurf game and make sure you have no crops going.

-You can still do it with crops growing but if you fast forward the time to much your crops may wither.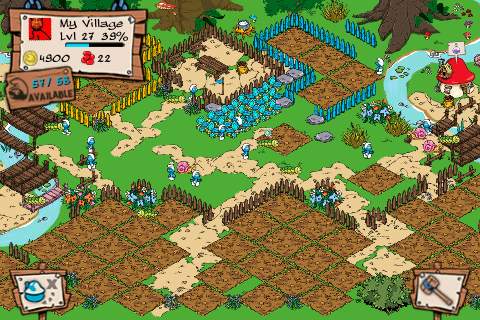 Step #2A Go to setting.

Step #2B.
If your Ipod/Ipod is jail broken you can use ssh and just shut of your wifi that way.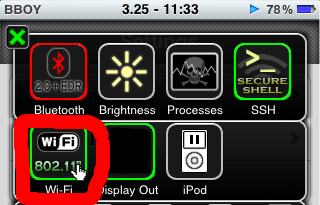 If you have this option for ssh click to shut if off and skip to step #
Step #3.
Click on General.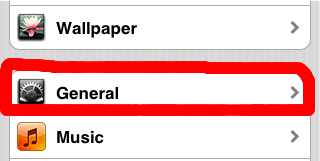 Step #4
Click on Network
Step #5:
Click on wifi.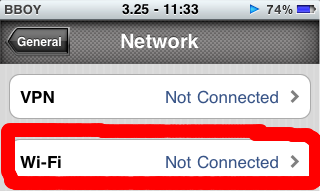 Step #6:
Make Sure wifi is off.
Step #7:
Go back to game.
-Shortcut to get back to game. Double tap the home button and a list of recent applications will show up at the bottom of the screen and click on the game.
Step #8:
Pick a crop that will give a lot of xp or money. Don't worry about how long it says it will take to grow.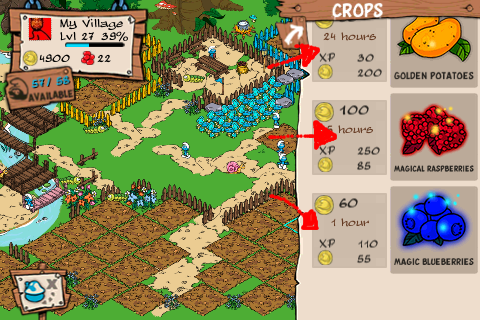 (If you like playing games it's recommended to play games now before going on to the next steps. Also collect anything that will give you money or xp.)
Step #9:
Go to settings:
Step #10:
Click on general:
Step #11:
Click on Date & Time.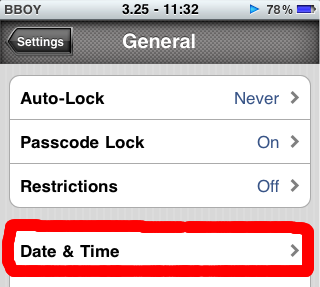 Step #12:
Click on Set Date & Time: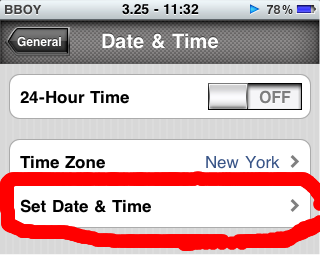 (If you picked a crop that takes 1 hour just change the time 1 hour ahead.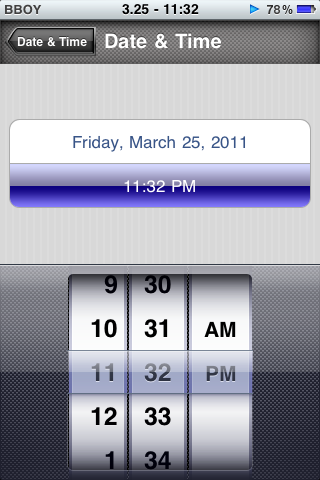 (If you picked a crop that takes 24 hours you will need to advance 1 day.)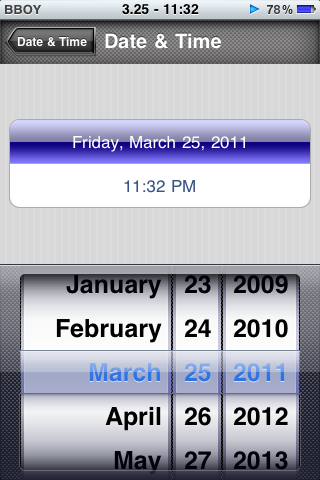 Sometimes after changing the time you will get a notification that your crops are ready and sometimes you will not. Either your okay! :)
Step #13:
Go back to the game.
Step #14:
Collect all the crops!!!!!!!!!
You may also be able to play the game again and collect your money and xp form items in the game.
Great News!!!
You can grow crops and forward times as many times as like you while you're offline.
If you try to do this while online it will tell you your time is wrong or something like it knows your cheating lol.
Now time to put thing back to normal.
Since you followed the top steps the bottom will be easier and less descriptive in directions. If you have any questions please ask.
Step: #1
Go back to setting and put the time and date correctly.
Step #2:
Turn wifi back on.
Problems with easy fixings!!!!!!!!
Problem:
You are not collect money and xp from your items any more or you may not be able to play your games any more either.
Solution for bakery/Mine/workshop etc...
Make sure you click the bakery/Mine/workshop etc...
That will start the time so it will count down the next time you can play the game for xp or money.
Solution for Snails/Caterpillars ... etc
Buy either a Snail or Caterpillar! You will start to get to collect xp like you use to.
Disclaimer:
I have tried this on 2 Ipod touch's and 1 Iphone and it works for me.
If anything needs to be corrected please contact me!!!!!