This is the third part from the two previous posts
"Spell it out Rapping! DMX (part 1)"
and
"Spell it out Rapping! PAPOOSE (part 2).
While I was online I found another good one!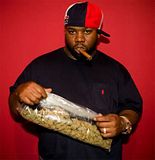 Play Raekwon Alphabet Soup

Download MP3 here!

Sorry guys i couldn't get the words to this one! If you find them let me know
Tell me what you think about this track!!! Leave a comment!!
Videos just for fun!
Crazy Dance Battle
New Jay-z (KIZZ) - Booty Shaking Edition!!
Facebook poking in real life and a song